More than 1 Million people turn out in Barcelona, demands Freedom for political prisoners (PHOTOS)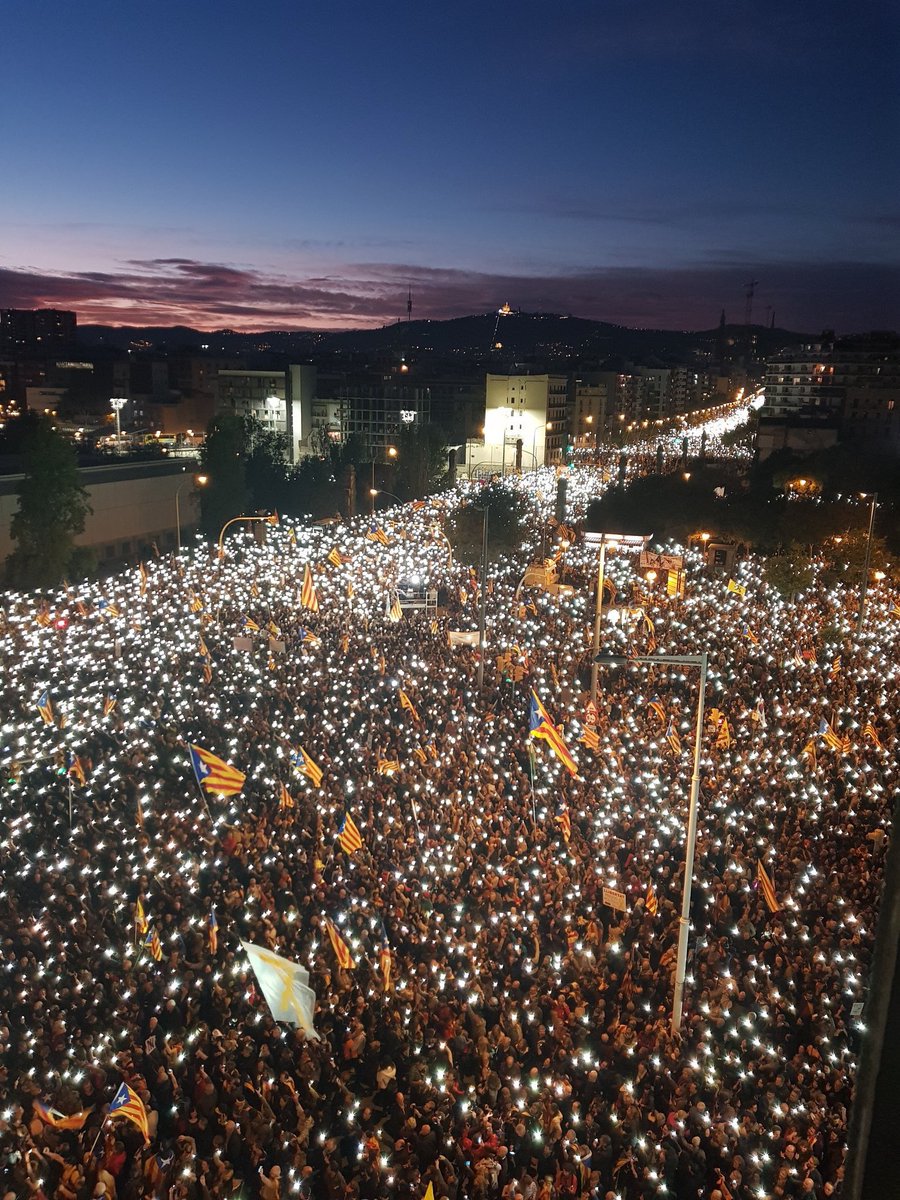 Massive million strong angry crowd tonight in Barcelona calls for Spain to free Catalonia's political prisoners.
These amazing images around the world of yet another peaceful demonstration in Barcelona this evening.
They shone phone torches in unison at sunset as calls were made to free eight regional ministers and two grassroots campaign leaders being held on remand.
Some of the detainees will be included on the list of a Catalan separatist party at next month's snap election.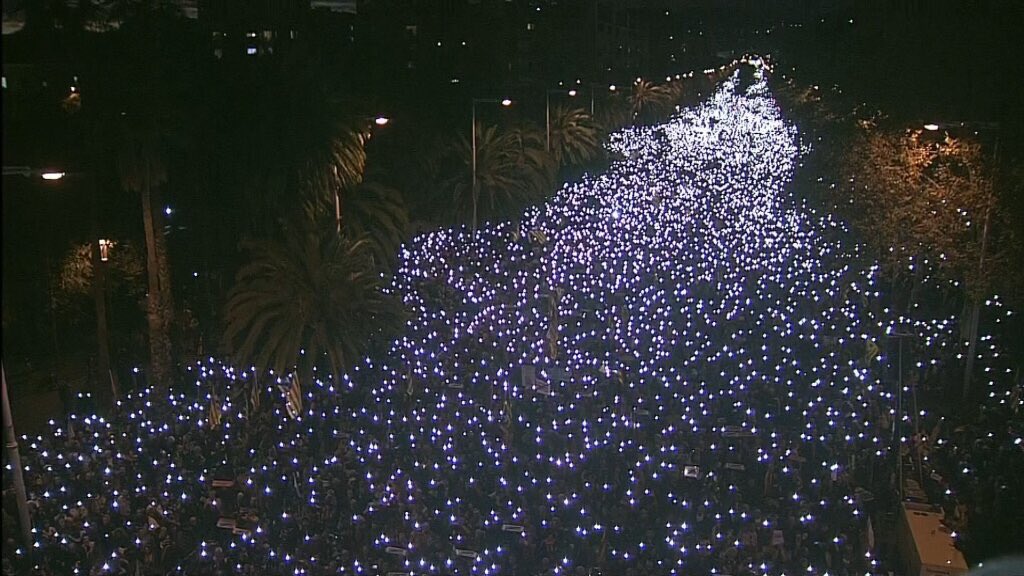 Spanish Prime Minister Mariano Rajoy is to visit the city on Sunday.
In another development, Barcelona's mayoress has condemned pro-independence leaders.
The Catalan parliament declared independence last month following an unrecognised referendum on independence from Spain.
Madrid responded by dissolving the parliament and calling a regional election on 21 December.
Since the crackdown by Madrid, Catalonia's sacked President Carles Puigdemont has gone into self-imposed exile in Belgium, and his top allies have been prosecuted.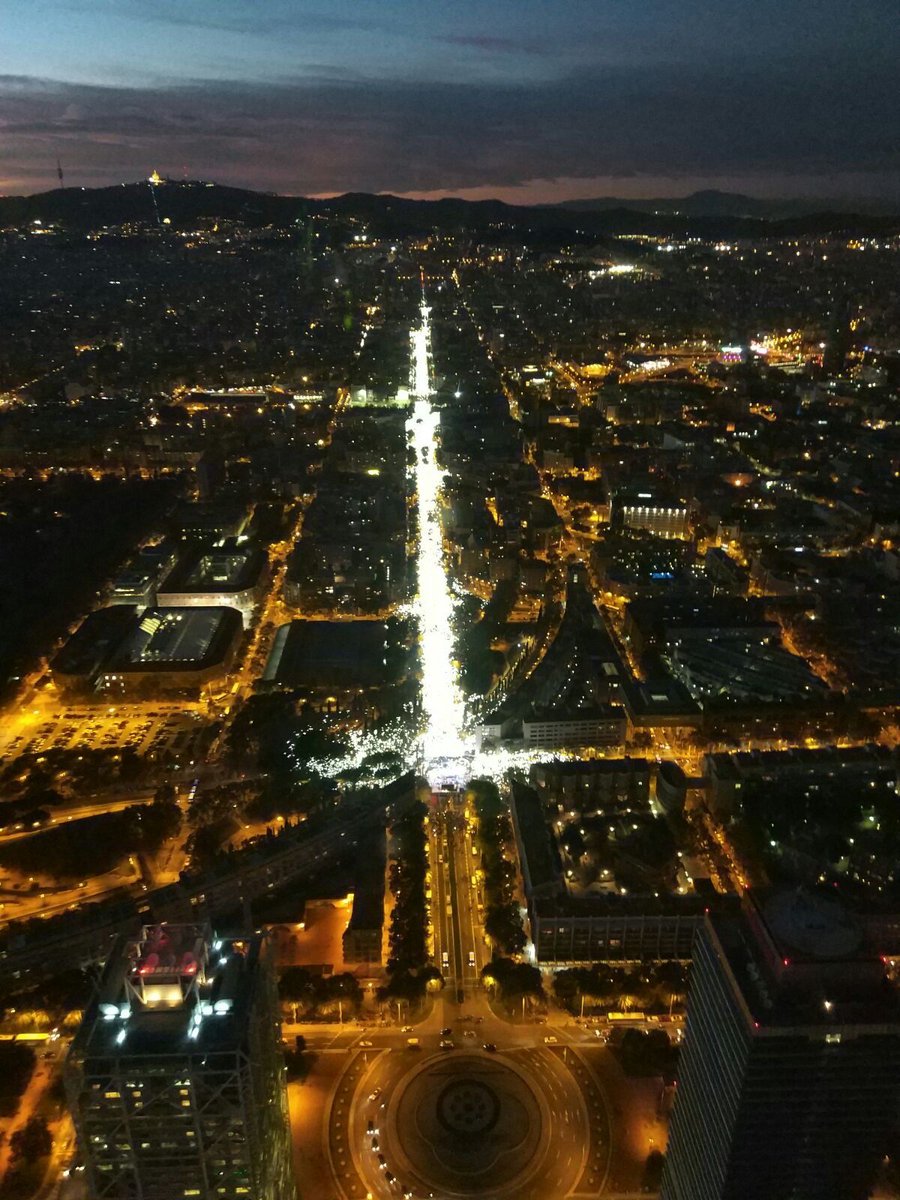 While those separatist leaders now in jail obeyed a summons to appear in court in Madrid, deposed Catalan president Carles Puigdemont and four of his former ministers fled to Belgium, where they now await an extradition hearing to return them to Spain.
Mr Puigdemont and his fellow separatists claim that a referendum on secession held on October 1 gave them a mandate for independence, even though it had been prohibited by the nation's highest court, failed to meet international standards and was boycotted by anti-independence parties.
Less than half of the electorate turned out to vote, and the referendum was also disrupted by brutal police raids.
No foreign power has recognised Catalonia's claim to independence.
The European Union has warned that an independent Catalonia would be cast out of the 28-nation bloc.
The most recent regional elections and opinion polls show that Catalonia's 7.5 million residents are roughly split over remaining a part of Spain or going their own way.
Most pro-independence supporters feel that the Catalan language and culture would have a better chance of flourishing in a separate state and that their economic prospects would be improved.
The business sector has so far not been convinced, with more than 2,000 companies transferring their headquarters out of the north-eastern region in recent weeks for fears of being pushed out of the common EU market.
The Spanish Constitution says the nation is "indivisible" and that questions of national sovereignty should be addressed by the national parliament in Madrid.